More New York photos-December 1999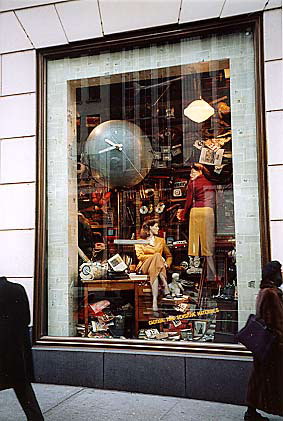 Fifth Avenue store window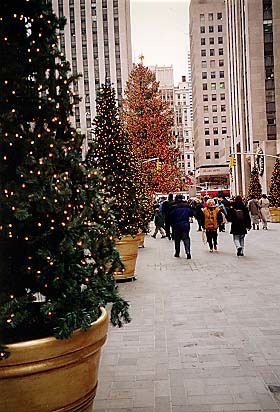 The Rockefeller Plaza Christmas Tree with the NBC Today studios in the background to the right.
Cartier's wrappings on Fifth Avenue

Another unusual Fifth Avenue store window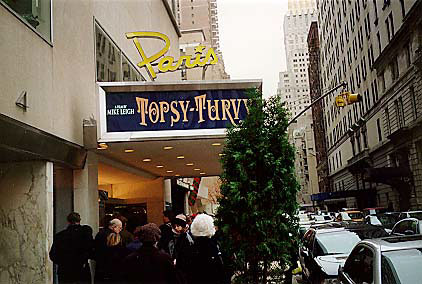 The great movie "Topsy-Turvy," playing at the Paris Theater on 58th St., across from the Plaza Hotel, just off Fifth Ave. This movie gets my highest recommendation. It's available on DVD. See it!