New York is usually at the center of the World's New Year's celebration. What you will see below are photos from Times Square (taken Tuesday, December 28, 1999) and from the seasonal celebration on Fifth Avenue (taken Sunday, December 26, 1999).
---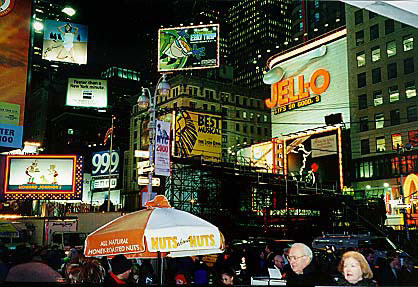 The lights of what is once again "The Great White Way." The stands in the background are for the New Year's 2000 Celebration.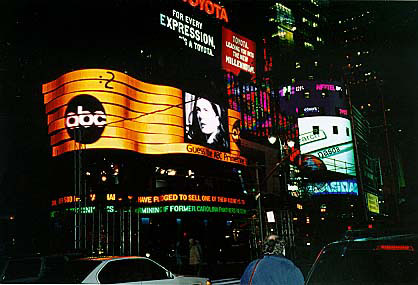 "Good Morning America" Studio in Times Square as it looks at night.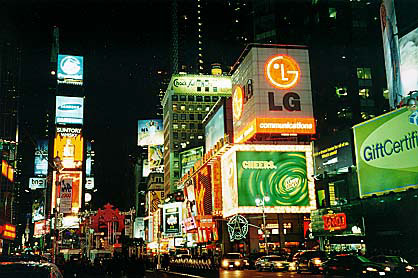 Looking up Broadway, you can see the red colored stage for the New Year's Eve celebration in the lower left foreground. The lights and signs are rather spectacular.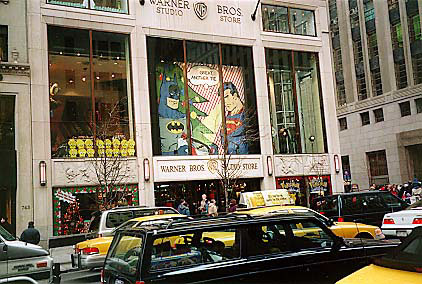 "Great, Another Tie" says Superman